When Thunder Roars - Go Indoors
---
---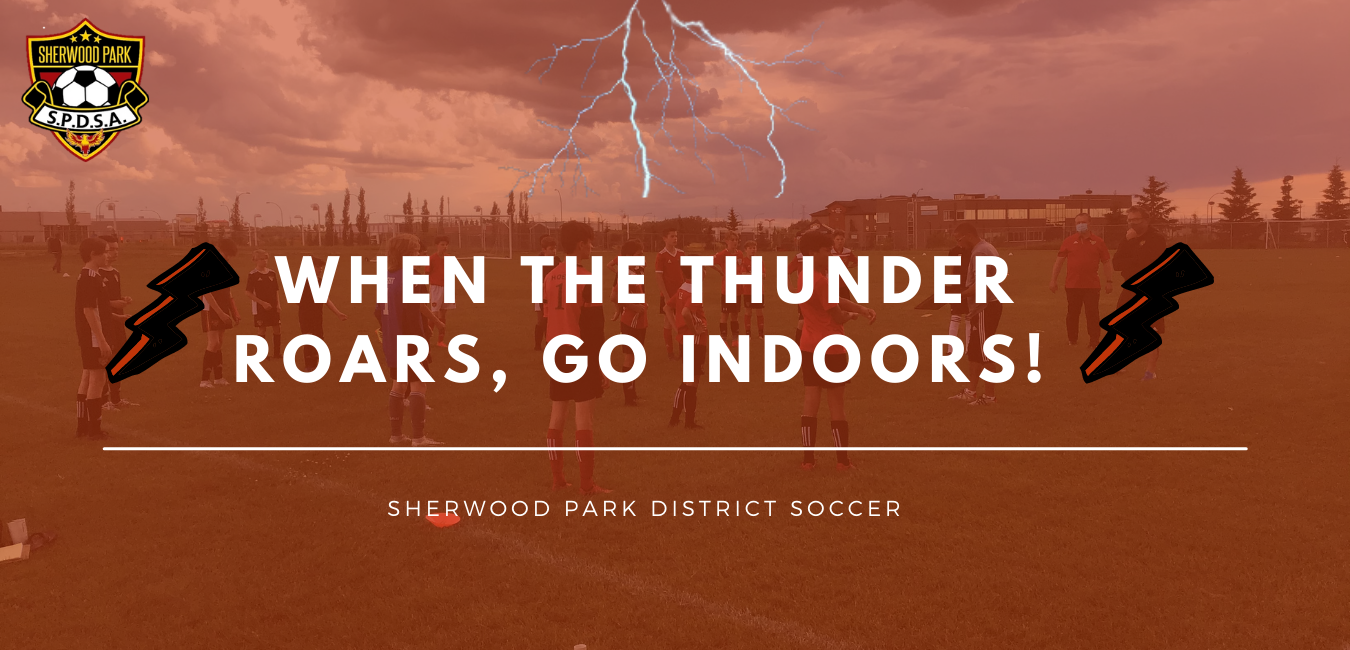 ---
Lightning Safety and Severe Weather
When to pause or delay the game
As soon as you hear thunder, you must stop playing and seek shelter to eliminate the risk of being struck by lightning.
Where to go during a storm
If a fully-sheltered building is available, this should be your first choice. If this isn`t possible, a vehicle is a safe second option. If caught outdoors, take shelter in a low lying area and avoid trees or tall objects.
When to restart the game
You may resume the game 30 minutes after the last sound of thunder.
Important Note:
Match Officials have the final say over delaying or restarting a match due to severe weather.
Click HERE for the Canada Soccer Lightning Policy