Collegiate Workshop
---
---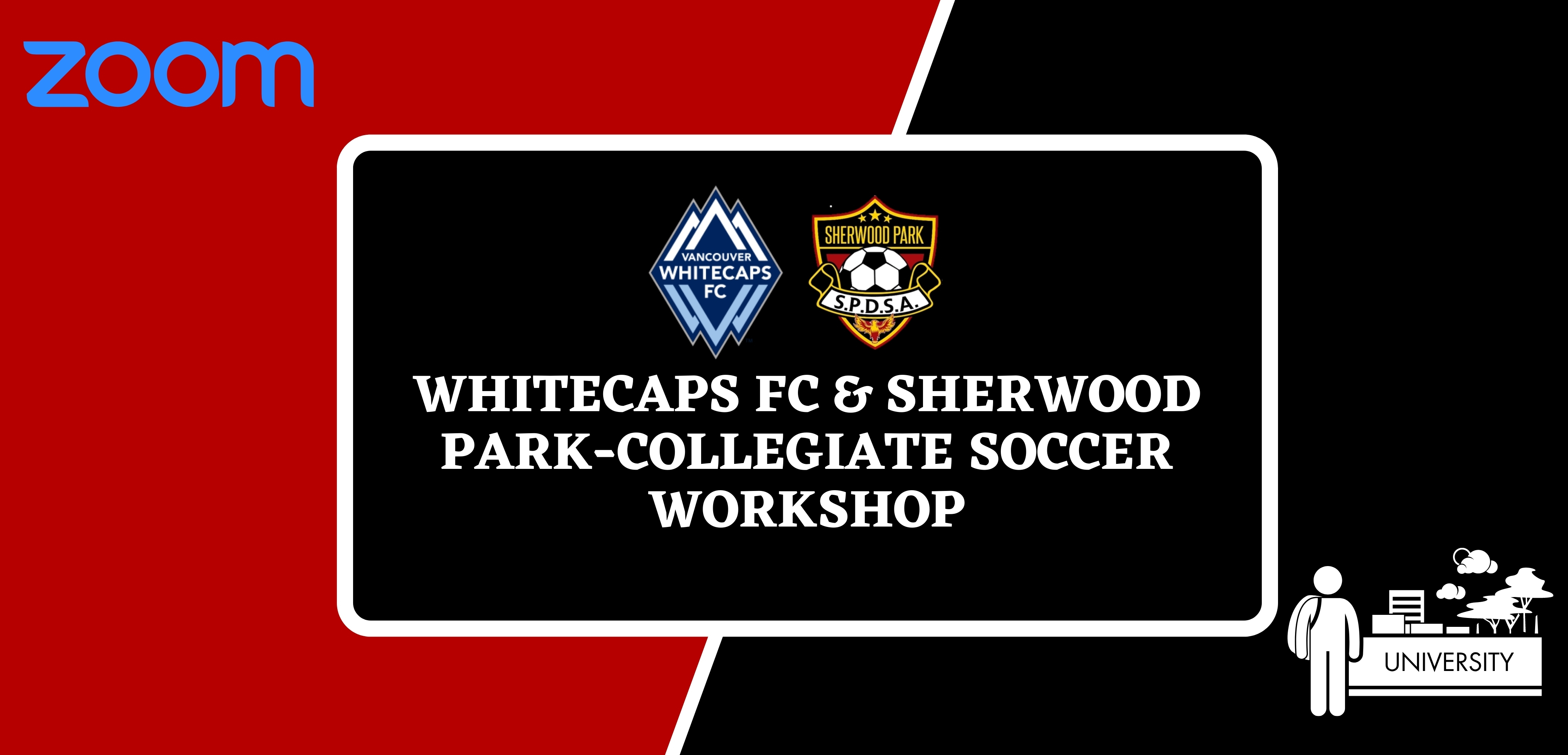 ---
The Vancouver Whitecaps FC, in partnership with Sherwood Park, will be hosting a two-part workshop on collegiate soccer and what the recruiting process entails. The sessions are a quality bonus for our clubs and are an exclusive invite for Sherwood Park registered players & parent (s). The sessions are for players in their Grade 10 & 11 school years, primarily our 2004-2005 born.
Ryan Clark, Vancouver Whitecaps Manager of Collegiate Transition & ID events, will lead the workshops. Ryan has worked in collegiate recruitment for 22 years and oversees the process with all of the Girls Elite Rex and MLS Academy players in their collegiate planning and has a vast network into universities and colleges across North America. He has worked with over 850 individual families, successfully gaining over $125 million in 4-year athletic and academic scholarships over his career.
The sessions will run at approx. 30min-45min via zoom video call. This first session will be an overview of collegiate soccer, with the second session focused on the recruitment process. Workshop #1 will be on January 30th, 2021 at 6:00pm
How to participate:
Register in advance through the link sent to your email address that our club has on file. Only registered names will be admitted into the Zoom chat.
Ensure your Zoom screen matches your name, so we know who you are when admitting participants into the chat.
There will be a question & answer session, so please bring your inquiries as this is your opportunity to gain valuable insights.
PART 1: General Overview of Collegiate Soccer - January 30th, 2021 at 6:00pm
Complete the provided form and RVSP here
PART 2: RECRUITING PROCESS
TBD