2020 Alberta Summer Games - Lethbridge July 23-26 ***UPDATE***
---
---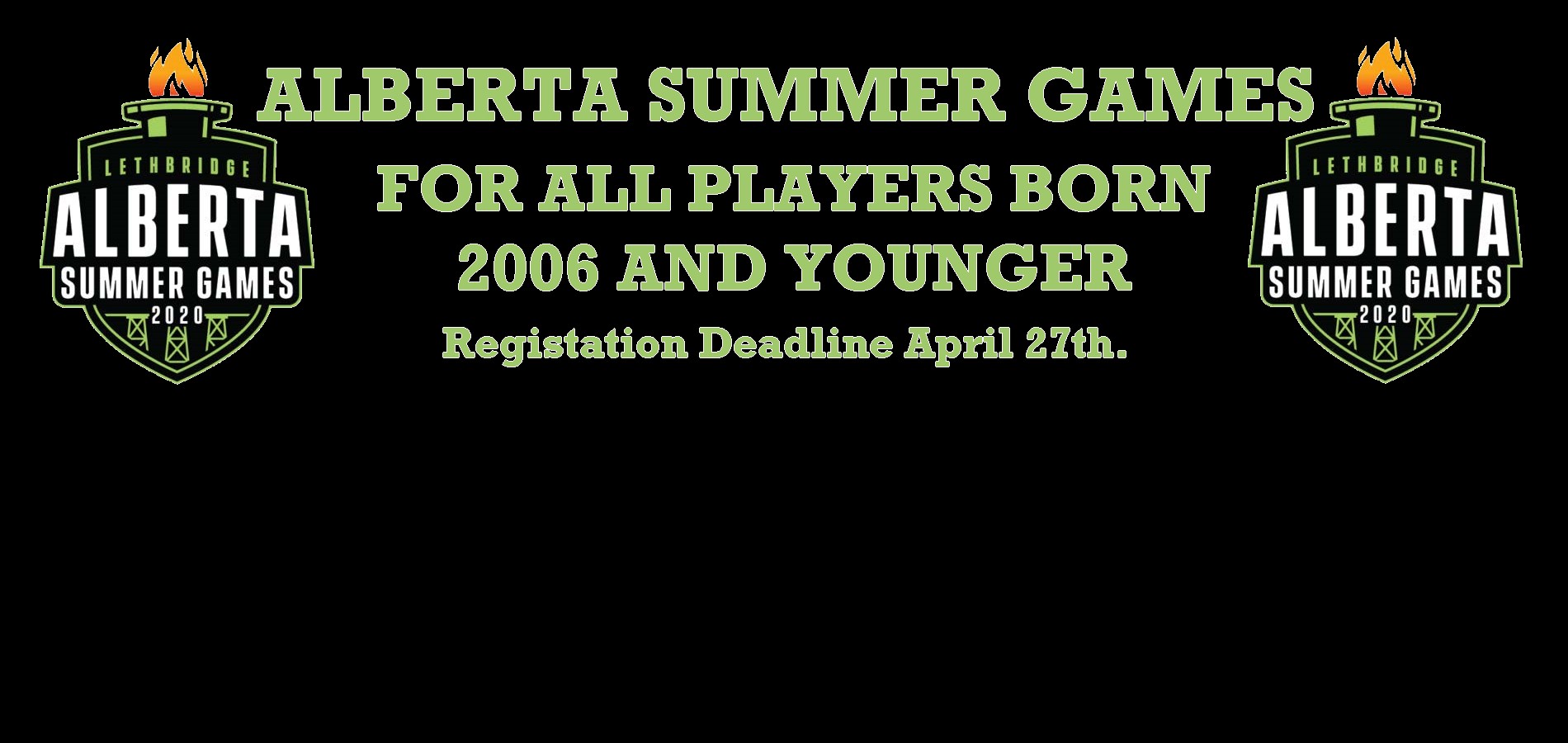 ---
Alberta Summer Games Tryout Times
Alberta Summer Games are being hosted by Lethbridge, July 23-26, 2020.
Age Group: U14 Boys and Girls born between January 1, 2006 and December 31, 2007.
Eligibility: All athletes must be a resident of the Alberta Games Zone in which they play. We are the Black Gold District (Zone 5).


Please click here for more information on the Games
Please pay your $25 Tryout fee in our Store click here
For a list of communities that are part of the Black Gold District (Zone 5), please click here
Date: **TBD**

Location: Millennium Place A (2000 Premier Way, Sherwood Park)
Time: 10am - 4:30pm
Boys: 11.30am - 1pm, 3pm - 4.30pm
Girls: 10am - 11.30am, 1.30pm - 3pm
Date: **TBD**

Location: SASA Fields (61 Riel Dr, St. Albert)
Time: 10am - 4:30pm
Boys: 11.30am - 1pm, 3pm - 4.30pm
Girls: 10am - 11.30am, 1.30pm - 3pm
** Updated March 27th