Annual General Meeting
---
---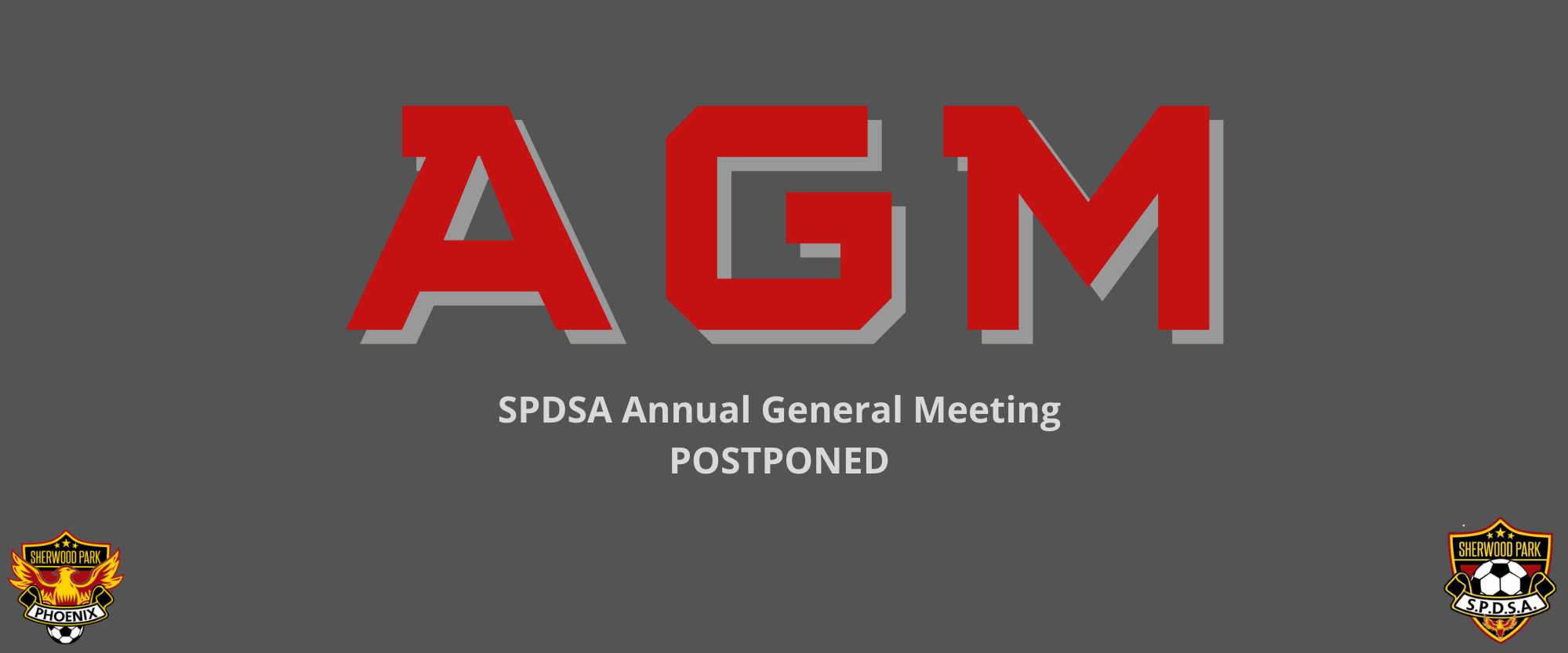 ---
Sherwood Park District Soccer Association
2020 Annual General Meeting
Postponed

Location: TBA
Bylaw changes will be proposed
---
Executive Committee Nomination Procedure
Nomination Procedures
The President (even year), Vice-President (odd year), Secretary (even year), and Treasurer (odd year) and Directors at Large shall be nominated for election as follows:
1. Not less than thirty (30) days prior to the date set for the Annual Meeting, the Association shall make available to the Members in Good Standing a nomination form together with a notice as to the date by which the completed nomination form must be received by the Association.
2. To be considered a valid nomination by the Association a nomination form must be:
a. Received by the Association no later than the date prescribed in the notice;
b. Signed by two (2) Members in Good Standing or, where a Member is under the age of eighteen (18) years, a parent or guardian of said Member shall sign on behalf of the Member; and
c. Signed by the nominated person.
3. For each vacancy on the Board a Member is entitled to nominate one (1) Member for the position.
4. The positions that are open for nominations for the 2020 year are the President and Secretary and four (4) Directors at Large for 2-year terms.
Click here for Nomination Information