2019 Strive For Excellence Camp
---
---

---
---
The SHERWOOD PARK DISTRICT SOCCER ASSOCIATION is excited to be holding the
STRIVE FOR EXCELLENCE CAMP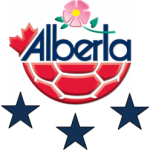 The Strive for Excellence Camp has once again been Sanctioned by Alberta Soccer and given the 3-Star Rating (Advanced Camp - Highest Rating Given)
Camp Date: July 8 - 12, 2019
Location: Strathcona Athletic Park (SAP) Fields Change of Location: The camp has been move to Millennium Place for the Week!

Age Groups: Boys and Girls aged U7 and U8 (2011 and 2012) to U13 (U15 will be open and based on numbers)
Time: Camp begins at 10:00am and ends at 3:00pm. U7/U8 participants will be for half days between 10:00am-12:00pm.
There will be a 1 hour supervised lunch (30 minute eating; 30 minute topic discussion)
SPDSA Member Rates: - U9 to U15 - $285.00 U7 and U8 - $180.00 deadline to register is June 25th
Non-SPDSA Member Rates: U9 to U15 - $300.00, U7 and U8 - $200.00 deadline to register is June 25th
*Refunds are subject to the our refund policy of a minimum of $50.00 fee. There will be NO refunds, without a medical note.
Registration: All Registration is completed through our Online Registration System. Registration is now Open.
For Registration select the season "2019 Outdoor Camp Season" the appropriate "Division" and "Package"
Coaches: The Strive for Excellence ensures that all participants are getting quality coaching, with a combination of SPDSA Technical Staff and Guest Coaches from around Canada. To view bio's of the Coaches please visit the Camp Coaches page
SPACE WILL BE LIMITED, PLEASE REGISTER EARLY
THERE ARE NO REFUNDS FOR THE CAMP OR SKILL CENTRE